Star Creator is a Unity Asset designed to create fully customizable stars with the options to control animations, colors and many other features in an easy way.
New Update available!
Star Creator 1.1 – Unity Asset Store
Check out the updated version with new features such as: triplanar-mapping, master controller for ease of use and many smaller tweaks.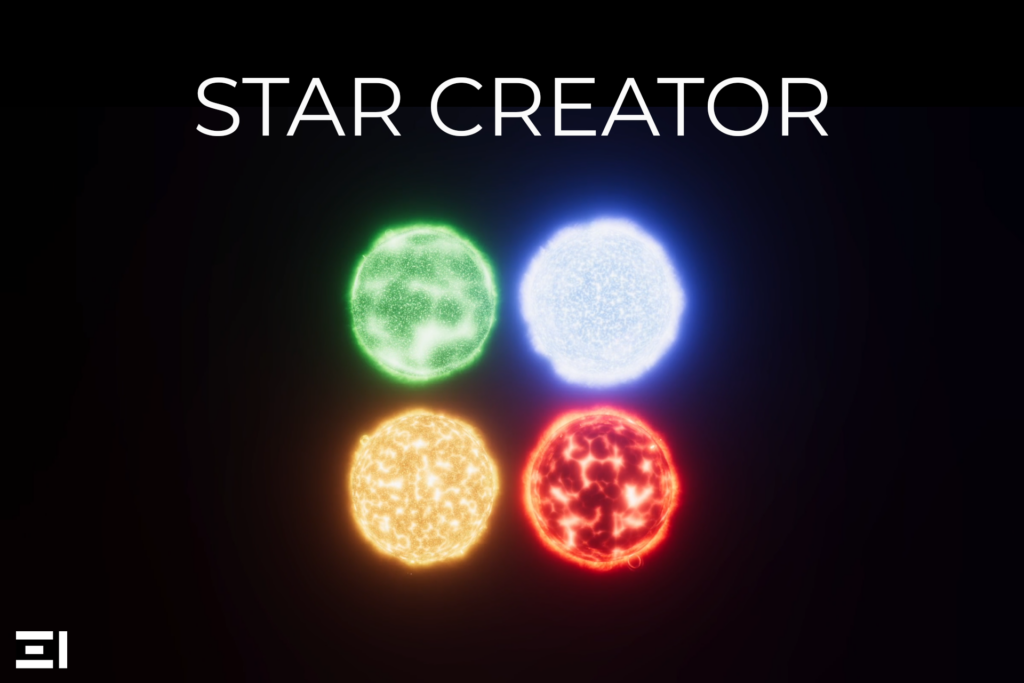 Still on the asset store
EI.Star (Star Creator 1.0) – Unity Asset Store
Utilising Unity's latest shader graph technology combined with Universal Render Pipeline (URP) and post-processing makes the stars look very realistic.